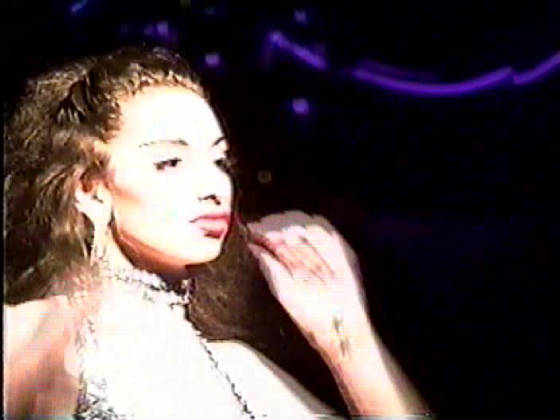 Gina Liccardo was born and raised in Brooklyn New York and has been dancing for as long as she can remember. She attended Fiorello H. LaGuardia High School of the Arts for music. She has a Bachelor of Fine Arts degree in dance. She has been trained in modern dance and she has also studied various other forms of dance, including jazz, tap, ballet, hip hop and latin. After graduating from Brooklyn College, her love of latin music forged her into the salsa scene where she has since continued to flourish.
Gina is a self-taught follower in the art of mambo/salsa dancing, however, she accredits this ability to her modern dance teachers and training at Brooklyn College, June Lewis, Barbera Mateer, Randall Bruce & Claudio Assante, along with the many talented, skillful and expressive male leads in the New York City social club scene.
In 2004, Gina began studying the lead with Gabriel Romero (Mambo Romero (SF)), Teddy Garces (Santo Rico, NY) and Al Zagami (Jorday Rivera's School of Dance).
Her performance and teaching experience include appearances on Sabado Gigante, Latino New York on PBS, Gotta Dance on the American Movie Channel, promotional performances for Anheuser Busch and Carr's Corporation, production performances at Club Maya Beach Resort in Playacar, Mexico where she performed, instructed class and was assistant to choreographer. She has also performed with Razz M'Tazz Dance Company, Danzahora Company, Mambo Romero Dance Company and Pepatian Dance Group in the Lincoln Center Out of Doors performances. Gina has instructed group and private lessons at DanceSport Studio in Manhattan, NY and the Twelve Towns YMCA in Cypress Hills Brooklyn where she grew up. Gina currently instructs class at the Fashion Institute of Technology, Interboro College and teaches group classes, intensive courses and private lessons in Manhattan, Brooklyn & Queens for her company Liccardo Enterprises.
Gina A. Liccardo, CMT, LMT
Massage Therapy Background
Gina A. Liccardo is also a Certified Massage Therapist. She completed the Massage Therapy & Health Educator Program at the National Holistic Institute in Emeryville, CA and is a Professional Member of the American Massage Therapy Association.
Read a recent interview with Gina for National Holistic Institute's In Touch Newsletter.