NOW YOU CAN ADD A CHAIR MASSAGE(S) TO YOUR SALSA COURSE PURCHASES!
MASSAGE

Look for this icon!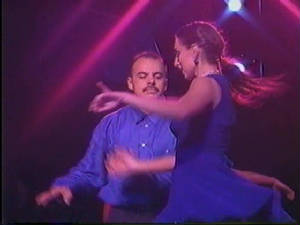 AD

LEARN TO SALSA & CHANGE YOUR LIFE...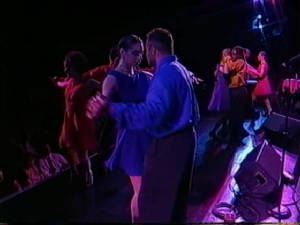 LEARN THE ABCs OF SALSA TODAY

My name is Gina Liccardo, your salsa instructor. I specialize in teaching New York Club Style Salsa On2.

I teach both private and group lessons, (if you have a group of friends that you would like to share the experience with, bring them along!)

I look forward to meeting you and sharing the passion!

LIFE'S TOO SHORT NOT TO SALSA! DON'T LET YOUR BUSY SCHEDULE KEEP YOU FROM LEARNING THE HOTTEST DANCE ON THE PLANET!


Can't make a scheduled workshop? Schedule your own GROUP PRIVATE!

Buy in Bulk & Save!

Looking to refine your salsa skills? Prefer private lessons to a group situation? Purchase a group of private lessons to personalize your salsa goals.
NOW AVAILABLE.....
SALSA CLASSES ONLINE!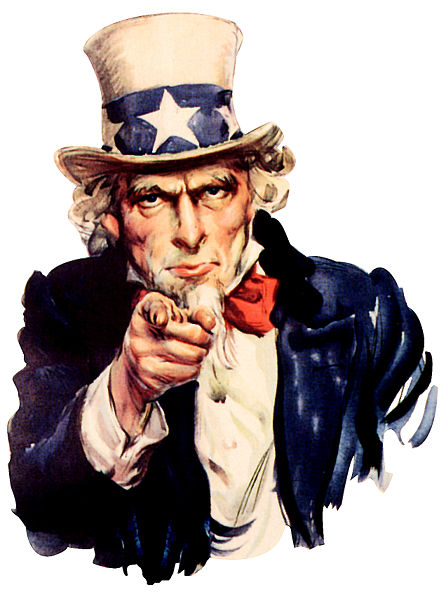 THAT'S RIGHT UNCLE SAM WANTS TO KNOW HAVE YOU PRACTICED YOUR TURN PATTERN AND FOOTWORK SEQUENCE THIS WEEK?
DON'T FALL BEHIND...HERE'S HOW YOU CAN STAY IN STEP AND
STAY IN TOUCH!
Now you can purchase online excerpts* from your class! Can't remember what to practice? Missed a particular class? Now you can purchase excerpts from a particular class or pay a flat rate to view all the excerpts from your
entire 4-week cycle!
Salsa Instruction Online Video Class Excerpts
NEW LE Online Salsa Mastery Packages Are Here! Excerpts have been hand-picked by Gina for your convenience!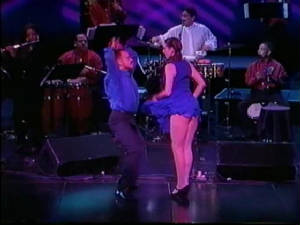 Want to add a fun activity to your Corporate Event, Club Event or Private Party have a salsa dance class to start things off on the right foot!
Call today for an appointment (888) 857-0979!
CORPORATE SALSA

SALSA CLASSES COMING TO A WORKPLACE NEAR YOU!
For more info see "Corporate Salsa Program"
GIVE THE GIFT OF SALSA!

Haven't figured out what to get your loved one for a special occassion? How about a salsa lesson!
GIFT CERTIFICATES AVAILABLE FOR ALL OCCASIONS!
For More Info See Gift Certificates
NEW WEEKNIGHT/AFTERWORK BASIC LEVEL and
ADVANCE BEGINNER LEVEL
The Fine Points Course
Techniques for Musicality, Body Movement & Multiple Spins for Leaders & Followers
For More Info See Class Schedule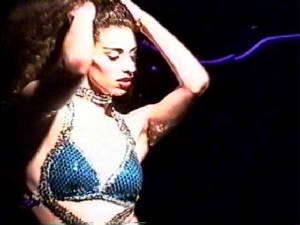 Mini-Ladies Styling Courses ...

LADIES BEGINNER

2-WEEK SPIN CLASS coming in February; INTERMEDIATE, BODY MOVEMENT, ARM STYLING & SPINNING TECHNIQUE
Intermediate Partnerwork & Shine One-Day Intensive Workshop
For More Info See Class Schedule
LE SALSA NEIGHBORHOOD WATCH PROGRAM....


Are you a resident in the 11207 or 11208 zipcode? Then you might qualify for this special program.
LE SALSA PRODUCT LINE!
On Sale Now....
T-Shirts, Caps, Mugs, Stamps and much more!
For more info see "Products & Dancer Info!"
Mid-Cycle

Student

Practice Party!

(only $5)

Celebrate all your new

salsa moves and grooves!

All are welcome!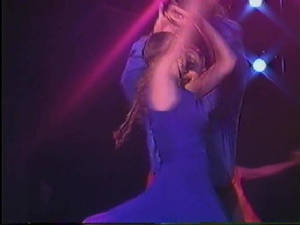 LE DISCOUNT FOR DANCERS PROGRAM
Extend your Dance Repertoire to Latin Dance!
AUDITIONS FOR THE LEDFD ARE BEING SCHEDULED IMMEDIATELY!
CALL ASAP TO ARRANGE A TIME TO BE SEEN. (888) 857-0979.